Using the eID function of your ID card, electronic residence permit, or eID card, you can identify yourself online unambiguously and securely.
Why is this so convenient?
Using the eID function enables you to submit applications digitally, for example, for which you would otherwise have to identify yourself and sign in person at the authorities, at a branch office, or by mail. So you save time and effort by doing business online.
AusweisApp2 is a software that you install on your smartphone, computer or tablet in order to read out your ID card and to be able to identify yourself digitally. In addition, AusweisApp2 enables encrypted data exchange between the ID card and the online service where you want to identify yourself.
1

.

The eID function of your ID card or electronic residence permit must be activated. With the eID card, this is activated automatically.
You know your self-selected, six-digit PIN.
AusweisApp2 is installed.
An NFC-enabled smartphone or USB card reader is at hand.

Detailed information on these requirements can be found here.

2

.

Step 2: Online Identification

On the authority's or provider's website where you want to identify yourself, select login/registration with eID function.

The service will then redirect you from its website to AusweisApp2. Follow the instructions given in AusweisApp2 to successfully identify yourself online.

When prompted by AusweisApp2, place your ID card directly on the NFC interface of your smartphone or insert it into the USB card reader and enter your PIN.
You can find more information and tips on possible ways to use the eID function and on security and data protection here.
In our list of providers, you will also find a large number of authorities and companies that already offer the eID function for you.
Do you have a question or would you like to tell us about a suggestion? Then our support team is exactly the right place to contact!
Feel free to send us an email at support@ausweisapp.de or contact us by phone at 0421 / 204 95 - 995 (local rate).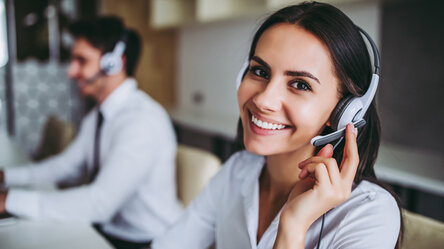 The eID function enables you to identify yourself securely on the Internet. Whether you are using government services, opening a customer account, or submitting your BAföG application - with the eID function, you can do everything easily, quickly, and securely from home.
To make it as easy as possible for you to use the eID function and AusweisApp2, you can find an overview of some video tutorials here.